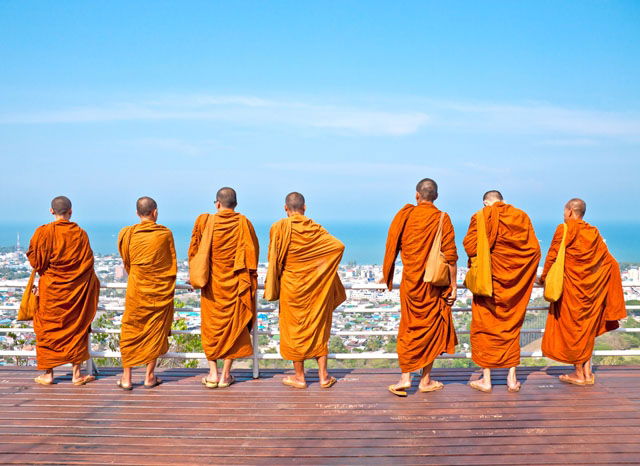 A Buddhist monk, Thubten Wangchen, has sparked a confrontation between Spain and China over human rights issues in Tibet.
Thubten Wangchen, who is a Tibetan Buddhist monk with Spanish nationality, has become something of a cause for concern for Spain-China relations lately.
Last month Spanish High Court judge Ismael Moreno sought international arrest orders for top Chinese leaders following a petition by the Barcelona monk.
The move came after Thubten filed a case of genocide against Chinese officials including former President Jiang Zemin and former PM Li Peng over accusations that they committed genocide in Tibet.
Thubten Wangchen said: "Behind the motivation to pursue this case is only one agenda – that the world should know the reality of Tibetan suffering under the Chinese regime."
The lawsuit alleges that Chinese leaders had information on torture, executions and "forced family planning policies that included widespread abortion and forced sterilisations" against Tibetans.
Judge Moreno ordered Interpol to issue an arrest order seeking capture and imprisonment of the Chinese leaders in question for genocide, torture and crimes against humanity.
In response, the Chinese government has protested against Spain's involvement in its so-called domestic issues.
The case has caused a number of problems. After the judgment, China's Foreign Ministry reminded Spain, a country that is still in the midst of economic recovery, that fiscal repayments on loans from China might be approaching.
China happens to hold a major stake of Spain's debt.
Following the ruling Chinese Foreign Ministry spokeswoman Hua Chunying said: "Whether or not this issue can be appropriately dealt with is related to the healthy development of ties.
We hope the Spanish government can distinguish right from wrong."
Controversially, Spain's government has now approved a ruling PP proposal to limit the global reach of Spanish courts in cases of genocide and crimes against humanity.  
Spanish PM Mariano Rajoy's People's Party pushed through a fast-track legal amendment to limit the use of universal jurisdiction.
The law has not yet been passed as it has to get through the Senate before returning to the parliament.
The move would mean that Spain would lose its voice on the world stage when it comes to crimes against humanity abroad.
Voices of dissent including human rights groups like Amnesty International, argue that China is exerting heavy pressure on Spain, using monetary incentives, to overlook its human rights.
Thubten said the Spanish government's reform "is sad news not only for Tibetan people, but also for the people of Spain. The PP is bowing to Chinese pressure because of economy and debt."
The monk said: "With massive Chinese military presence inside Tibet controlling the people, Tibetans are living under constant repression with no freedom of religion or movement.
"From my small action, I'm giving moral support to my Tibetans who live inside Tibet."