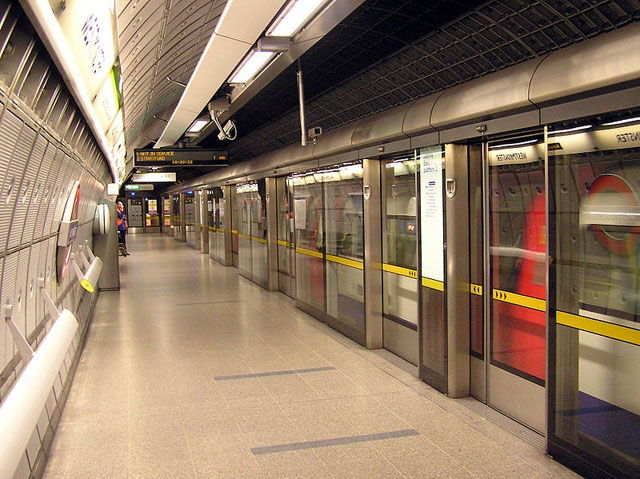 A TfL tube driver has been arrested after he allegedly downed a bottle of vodka before starting his shift on the London underground.
The man, 50, is believed to have got drunk after getting into a row with his girlfriend on Saturday, it was reported.
The man allegedly took the controls of a northbound Jubilee Line train and carried on driving even when he was meant to take a break.
Reportedly, the man was supposed to stop at Wembley Park, but he continued for several stops despite being intoxicated.
Police were called when a colleague smelt alcohol on the driver's breath.
The driver refused to provide a breath test sample and was arrested. He has been suspended from duty.  
A spokesperson for British Transport Police spokeswoman said: "I can confirm that officers were called to Queensbury London Underground station shortly after 3pm on Saturday.
"A 50-year-old man has been arrested under the Transport and Works Act and has been released on police bail until Wednesday, 2 April pending further enquiries."
A TfL spokesman confirmed: "On Saturday afternoon a train operator was relieved from duty after concerns were raised about his conduct.
"The train operator was subsequently taken into custody by British Transport Police. The member of staff is suspended while investigations by ourselves and the BTP are continuing."
The man's conduct could have caused a major problem even though the Jubilee line runs itself automatically, with the driver usually only needed to operate the doors.