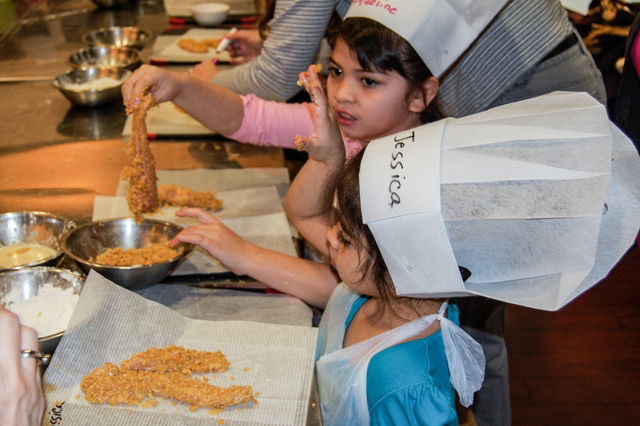 A workshop in Torrox is teaching 200 schoolchildren healthy eating habits.
Employment collective Andazalia, subsidised by Torrox Council, is offering a workshop called 'Eat Healthy, Eat Fun' for fourth year students.
Lauren Salvatierra, PSOE councillor for Employment, visited the workshop and commented on how important it is for the young to eat, and more importantly know how to cook, a healthy and balanced diet.
She went on to explain that the students, from four different local schools, are cooking with the help of the voluntary monitors from Andazalia who are explaining the origin and qualities of the foods, so that the children can learn basic nutritional concepts.
Salvatierra pointed out that "through simple and basic cooking, children are starting out in the cooking world and being motivated by their results."