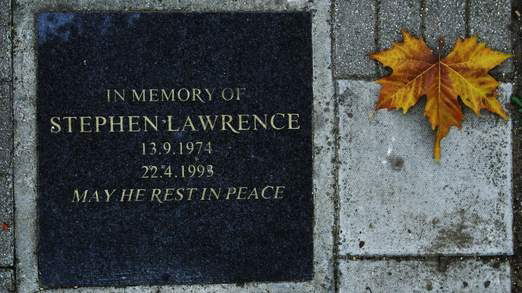 London's Metropolitan Police have arrested two men on suspicion of criminal damage after the Stephen Lawrence memorial plaque was vandalised.
Stephen Lawrence, 18, was stabbed to death in 1993. He was at a bus stop on Well Hall Road when he was attacked by a gang of up to six white youths.
After the initial unprovoked attack Stephen ran to Dickson Road where he was fatally stabbed. He managed to go for around 130 yards before collapsing and dying in the street.
In January 2012 Gary Dobson and David Norris were convicted of the murder.
The murder and the subsequent police investigation and case highlighted 'institutional racism' within the police force.
Reportedly a flowerpot near the plaque, in Well Hall Road, Eltham, was recently broken and the plaque itself was spat at.
Police said that the plaque was targeted in the early hours of Sunday morning. Greenwich borough officers are currently investigating.
Two men, aged 18 and 19, were taken into custody and later bailed until 29 May.