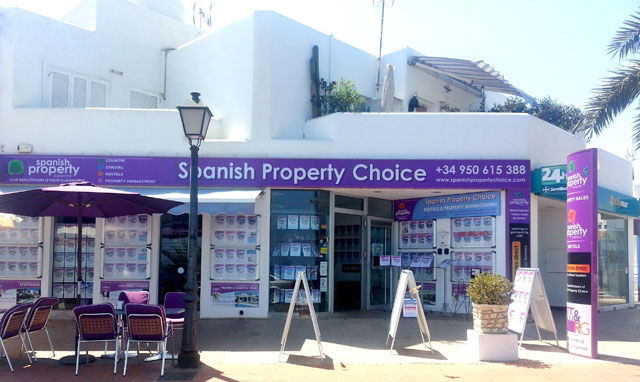 Family business Spanish Property Choice is now complete with the introduction of Matthew to the team.
Matthew is the son-in-law of Stephen and Sharon, the owners of Spanish Property Choice.
This expanding company prides itself on the fact it is a family run business, members of which have all been through the trials and tribulations of moving from the UK, buying properties and opening a business which has turned out to be a phenomenal success in a very competitive market.
Matthew has joined the company to help with the property take-on process and will be implementing some new and exciting ideas for the marketing of the properties they have on their books.  
Stephen and Sharon are both very excited to have Matthew join the business alongside their daughter Emma (Matthew's wife) and Shaun their son.
The face of this family business is Alicia Mae, the granddaughter of Stephen and Sharon, and the daughter of Matthew and Emma, who, if the truth be known, has already stolen the hearts of many vendors and purchasers alike at the tender age of three.
"We are sure she will be a force to be reckoned with in years to come." said Sharon.
 
As with most estate agents, the property market here in the province of Costa Almeria is a constant uphill climb with the ever changing rules and regulations imposed on agents.
However, Stephen said: "We thrive on new challenges.  It keeps us all on our toes, keeps us ahead of the market and has allowed us to secure a very reputable position within the industry".
 
So should you be looking for a property to buy, rent or a maybe you have a property to sell or rent, then why not call into the Spanish Property Choice offices opposite the Parque Comercial and along from Mana del Cielo and meet the sales and rentals team.