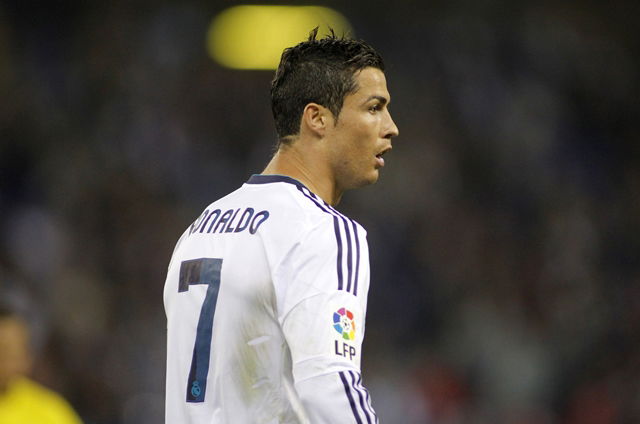 FC Barcelona beat Real Madrid 4-3 yesterday in an El Clasico match at the Santiago Bernabeu stadium in Madrid.
Messi opened the scoring in a game that went back and forth throughout, with both teams hungry for a win and desperate to stay on top.
Barcelona star Lionel Messi scored a hat-trick, securing his team's win – and his title as El Clasico's all-time top scorer.
It was just last week that the striker, from Argentina, became the top scorer in Barcelona's history. Now he's the top scorer in the history of the clásicos, overtaking Alfredo Di Stéfano.
At half time the Spanish super-teams went in level at 2-2.
There was a tense episode, with Cristiano Ronaldo and Real expressing anger at Barcelona being awarded two penalties.
The Portuguese player said later: "It is difficult because a lot of people did not want us to win and Barcelona would have been out of it.
"Maybe they don't want Real Madrid to win this Liga. I've been here for five years, so I know how a lot of things are and I hope to win it regardless of this.
"It's a feeling of sadness after being 3-2 up and controlling the game. The referee made some unbelievable decisions, but you have to carry on."
The win means that Barca is now within a point of Real Madrid in the La Liga table.
The defeat is the first for Real Madrid in 32 games. It means that Atlético Madrid remain top of the table, followed by Real Madrid and FC Barcelona, following closely in third place.
The match outcome means that the race for the title is wide open once again. All three contenders stand within a point of each other in a fascinating run-in that will conclude with FC Barcelona v Atlético Madrid at the Camp Nou.