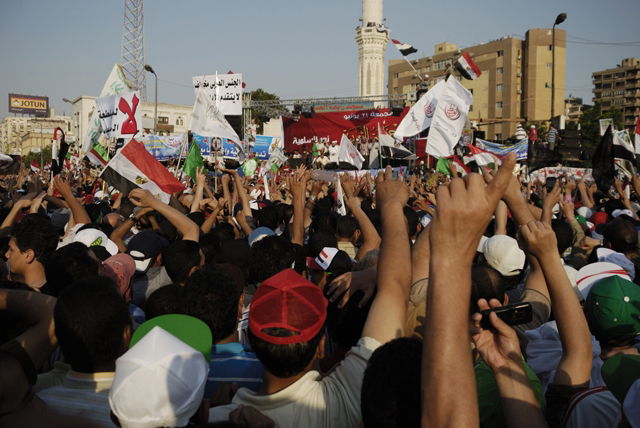 An Egyptian court has sentenced 529 Muslim Brotherhood supporters to death during a mass trial in southern Egypt.
The decision was made after just two days of evidence, with the defendants' lawyers complaining they had no chance to present their case.
Out of those sentenced, only 153 are in detention. The rest, whose whereabouts are unknown, have been sentenced in absentia.
The defendants are among more than 1,200 supporters of ousted President Mohamed Morsi on trial in Minya.
They stand accused of attacking police and public property after security forces broke up two Cairo protests by pro-Morsi supporters in August 2013.
They were also blamed for committing acts of violence that led to the deaths of two policemen in Minya.
The group of accused includes several leaders of Mr Morsi's Muslim Brotherhood, with its supreme guide Mohamed Badie being amongst those on trial.
Former president Morsi is also on trial in three separate cases, including one accusation of inciting the killing of protesters outside a presidential palace during his time in office.
Egypt's government has declared the Muslim Brotherhood a "terrorist" organisation, a claim the group strongly denies.
Since the group was banned hundreds of people have been killed and thousands arrested.