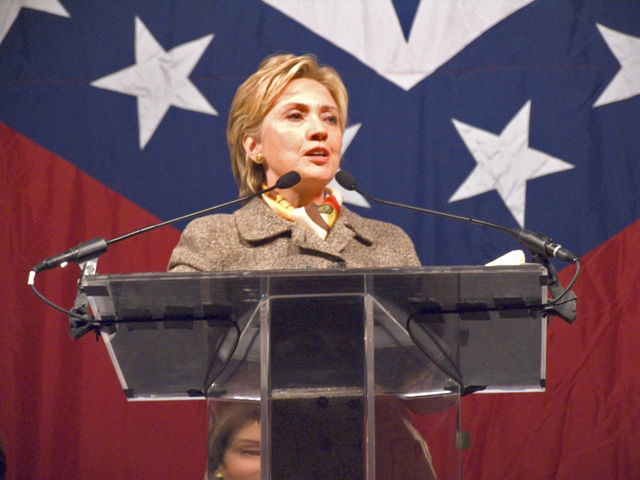 The wife of popular ex-President Bill Clinton, is considering running for President in 2016.
Mrs Clinton, 66, also said that she's "very much concerned" about the direction the US is taking.
The former Secretary of State argued that "it's not just who runs for office" but what they do when they get there.
Clinton made the comments at the close of the Clinton Global Initiative University conference, held at Arizona State University, when she was questioned by a student.  
The student asked Mrs Clinton if she would ever consider another presidential bid, and said that if the former First Lady does not represent women in politics, "who will?"
The question got a roar of approval from the 1,000-plus students at the event where Hillary and her daughter Chelsea were key speakers.
She responded with a smile and said she was "obviously thinking about all kinds of decisions."
Mrs Clinton also spoke about climate change and said she hopes that young people bring environmental issues to the forefront of American politics.
"This is not just some ancillary issue," she said. "This will determine in large measure the quality of life in so many places around the world.
"I'm hoping that there will be this mass movement that demands political change."