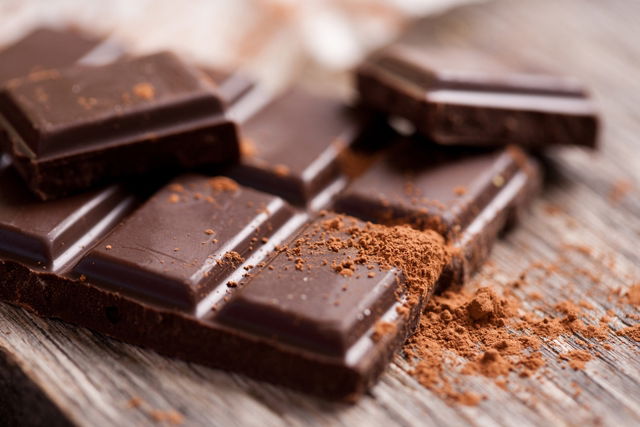 There's good news for fans of dark chocolate. Scientists have already told us that indulging in a spot of dark chocolate on a daily basis is good for us. But now they've told us why.
Dark chocolate is good for reducing blood pressure, keeping our hearts healthy and, in the long term, reducing the risk of having a stroke. And now a team of scientists have conducted studies so we can understand the process.
We digest the chocolate and our stomach microbes turn the cocoa into a natural drug that is an anti-inflammatory and reduces blood pressure.   
Louisiana State University researcher, Maria Moore, said: "We found that there are two kinds of microbes in the gut: the 'good' ones and the 'bad' ones.
"The good microbes, such as Bifidobacterium and lactic acid bacteria, feast on chocolate.
"When you eat dark chocolate, they grow and ferment it, producing compounds that are anti-inflammatory."
This anti-inflammatory is released into the bloodstream and helps keep our arteries and heart healthy.
It fights against bad bacteria, which can cause inflammation and damage.
The research team tested cocoa powder, the raw ingredient used to make chocolate, in an artificial digestive tract consisting of a series of modified test tubes.
Cocoa contains anti-oxidant compounds which are not digested or absorbed well. However, these compounds are processed successfully by our colon's good bacteria.
As dark chocolate contains a higher cocoa content than other types of chocolate, this process is greatly increased. 
The findings were presented at the American Chemical Society's annual meeting in Texas.
The scientists also say that combining dark chocolate with fruits like pomegranates may also boost the benefits.