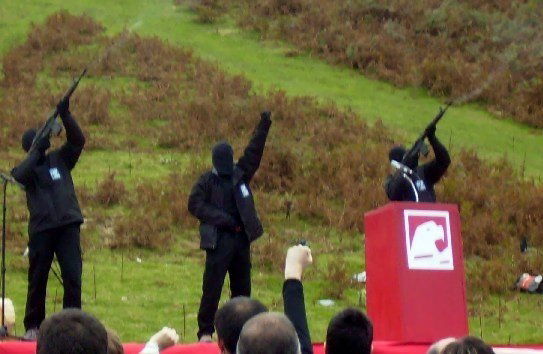 This month ETA, Western Europe's last major violent separatist movement, said it would put its arsenal of weapons "out of operational use."
The claim comes more than two years after the group announced a definitive end to armed activity.
In an ETA statement read from the French Basque village of Arcangues on Saturday, the group said:
"To continue the process of resolution, it is necessary to bring all prisoners and exiles back home.  
"We will begin to walk the streets of our hometowns. You will see us back in the streets and squares of our villages of origin."
Last year ETA said that it had between 500 and 600 exiles around the world, including around 150 group members in France.
ETA has previously called for the release of some 500 of its members held in French and Spanish prisons.
This demand has been a key sticking point in negotiations with Madrid.