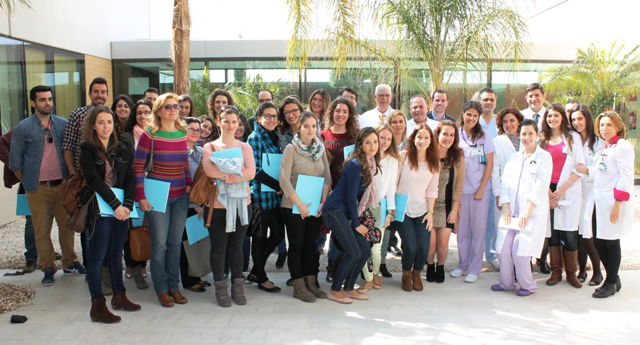 Future doctors have visited Torrevieja Hospital as part of an open day for students.
The Teaching Commission of the Department of Health, Torrevieja, welcomed more than 20 students, who are about to start their residency and are deciding on where to be based for their postgraduate studies.
This is the first day of its kind held in the hospital with current residents explaining about the educational opportunities on offer and about life within the hospital.
Students were then shown the study facilities and the specialist departments available; intensive care, obstetrics and gynaecology, midwifery, family medicine, orthopaedic surgery, ophthalmology and internal medicine.
Torrevieja Hospital, accredited by the Ministry of Health, Social Services and Equality since February 2008, has developed a complete programme following national guidelines and offers specialised training in certain fields as well as overall knowledge of hospital training and the chance to attend and prepare multidisciplinary clinical sessions, participating in trials, research and conferences.