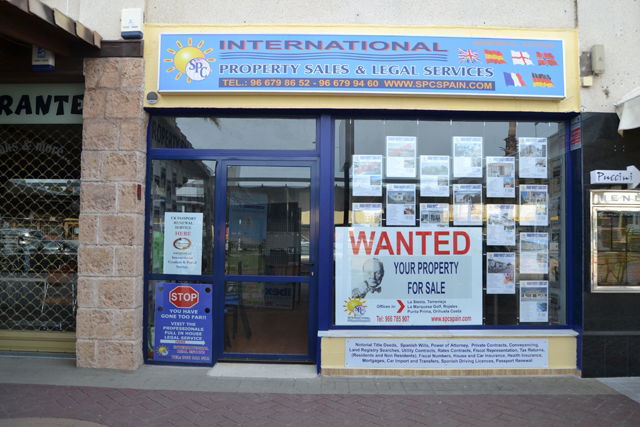 Have your mortgage paid for a year by SPC International.
That's the prize on offer in their new competition, organised in conjunction with Real Radio International 96.7fm. The competition runs throughout the month of March and is easy to enter.
All you have to do is complete their questionnaire, either online at www.spcspain.com or by collecting an entry form at any of the offices in La Siesta, Quesada or Punta Prima.
You can also collect your entry form from The Inn Plaice Fish & Chip restaurant in Toretta II.
The competition will run until March 31. Entries received after this date will not be included.
On Sunday April 27, the winning entry will be drawn at Casa Ventura, San Luis with the winner having their mortgage paid for the next 12 months (subject to terms and conditions).
SPC International are not just an estate agent but also offer a full range of services including fiscal and legal representation, house conveyance, NIE and Residencia applications, notarial title deeds, power of attorney and much, much more. 
The management and staff have many years experience in the Spanish property market and all matters that are associated with buying or indeed selling a property here in Spain.
For more information visit one of the offices or call 966 785 907. Full terms and conditions of the mortgage payment competition can be found at the website www.spcspain.com
All entry forms must be completed in full. Failure to do so will result in your entry being excluded from the prize draw.