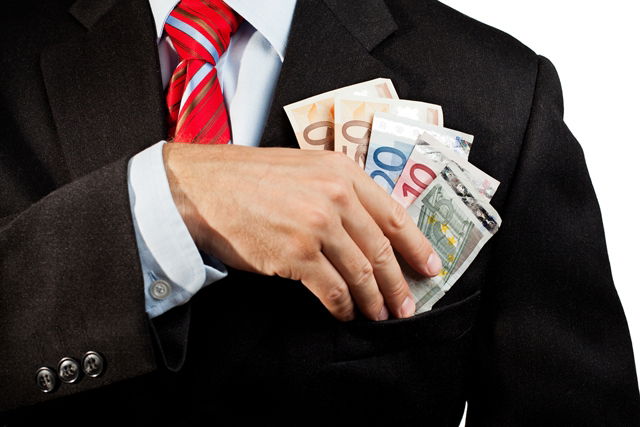 Spain's wealthiest people have been left virtually unscathed by the financial crisis while the poor have seen their incomes seriously dented.
A new Organization for Economic Cooperation and Development (OECD) study shows that the gap between richest and poorest in Spain has grown faster during the crisis than in other EU countries.
The recent International Monetary Fund report showed a similar picture.
The OECD Society at a Glance 2014 study shows:
1) The income of Spain's richest 10% dipped by only 1% a year from 2007 to 2010. Spain's poorest 10% saw their income plummet by 14% annually in the same period.  
2) In 2010, the median income of the top 10% in Spain was 13 times higher than that of the poorest 10%.
3) Spain was responsible for 55% of the rise in unemployment across the whole Eurozone from 2007 to 2013.
4) Unemployment in Spain went up at an average rate of 13,000 people per week, or 1,857 a day from 2007 to 2013.
5) Just over 54% of people of working age in Spain had a job last year, which is the third lowest rate for the whole OECD.
6) Spain's unemployment rate was two and a half times the European average from 2007 to 2010 but family and unemployment benefits were only just above OECD averages.
7) Spending on job search programmes and training fell by more than two thirds from €390 a month per person to €160 in the same period. 
8) Spain is second only to Greece in the number of young people aged 15 to 24 who are neither working nor seeking work, or 19.6% according to the latest figures.  
The OECD recommends a series of measures to help families "once the economic recovery picks up".
These measures include urgent assistance for the long-term unemployed and poor working age families.
"Access to employment support, retraining and child care should be extended for disadvantaged groups," the study authors argue.
The OECD is an international economic organization with 34 member nations. The main goal of the organization is to stimulate economic progress and world trade.