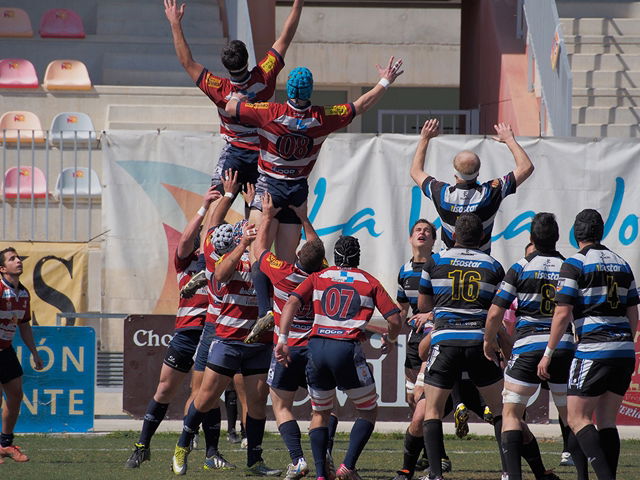 La Vila team gets a 35-3 win at home to Poble Nou Enginyers, allowing them to keep fighting for a playoff spot for promotion.
The Catalans began with a lot of determination, with three early points thanks to Alberto Millan.
But the local replica was swift and opening Juanma Quirante surprised the audience with a clever drop.
Jonenses began meeting more comfortable and Nacho Luque took the blows for La Vila to cross the big H with its effectiveness in the chute into two consecutive occasions, to which we must add a test over Almeria on a daring escape from the side.
Second period was similar.
Visitors pointed in many good ways of their raids, but the template was Hernan Quirelli doing homework and tests began to materialise.
Davies, Lamboglia and Miadosqui penetrated the opposite line mark in three plays worth mentioning.
Deserved victory set for the team of Marina Baixa on a day that paid tribute to the fans with free admission.
A minute of silence was observed in memory of Paco Usero and enjoyed the presence of Juan Vicente Garcia, runner ultra-distance champion.
Now La Vila prepares the match of the season: all or nothing.
Vila plays the final game on Sunday, March 30 against Sant Cugat in Cataluña, the winner of which could go to the Play Off ascent.