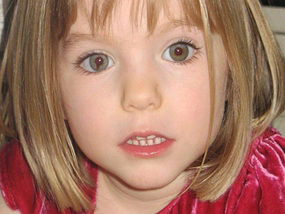 Police investigating the Madeleine McCann case are searching for a lone intruder who abused girls in the area prior to the disappearance of Madeleine.
The man sexually abused five girls at holiday homes in the Algarve before the British toddler went missing.
Detective Chief Inspector Andy Redwood said today that the man, who is tanned with dark-hair, is suspected of breaking in to 12 properties where British families were staying in the Portuguese holiday region between 2004 and 2010.
DCI Redwood said that tracing the man, who is said to have 'an unhealthy interest in young white female children', is one of his priority lines of inquiry.
DCI Redwood's team currently have 38 people classed as 'persons of interest' to the inquiry. They are also sifting through details of 530 known sex offenders whose whereabouts they cannot account for.
Of this number 59 are classed as high priority, and some of those are British.