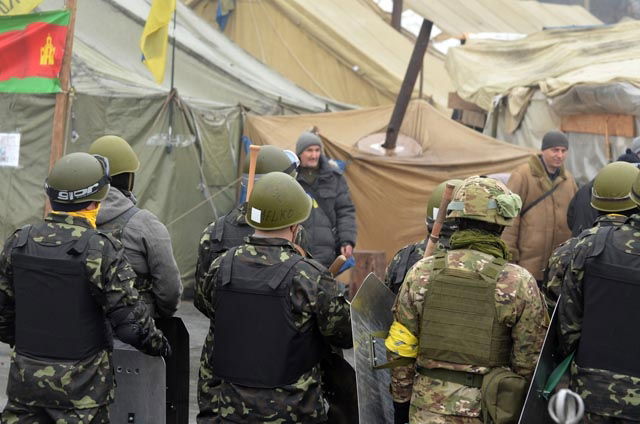 Ukrainian Prime Minister Arseniy Yatsenyuk says the Crimea crisis has now entered a "military stage" after troops stormed a Simferopol army base.
Reports indicate that one Ukrainian soldier has died after being shot in the neck as a group of gunmen attacked the compound.
A regional defence ministry spokesman said a second soldier was wounded in the attack.
It is not yet confirmed whether the base was stormed by Russian soldiers or pro-Kremlin militia patrolling the area.
Witnesses said there was no immediate evidence that Russian soldiers were the group responsible for the attack.
However, the Prime Minister has accused Russian troops of perpetrating a "war crime". 
At a Ukraine Defence Ministry meeting, Mr Yatsenyuk said: "The conflict is moving from a political one to a military one because of Russian soldiers.
"Today, Russian soldiers began shooting at Ukrainian servicemen and this is a war crime without any expiry under a statute of limitations."
A Ukrainian military spokesman said the base was stormed by "unknown forces, fully equipped and (with) their faces covered".
An unidentified serviceman told Fifth Channel television: "We are being stormed. We have about 20 people here and about 10 to 15 others, including women."