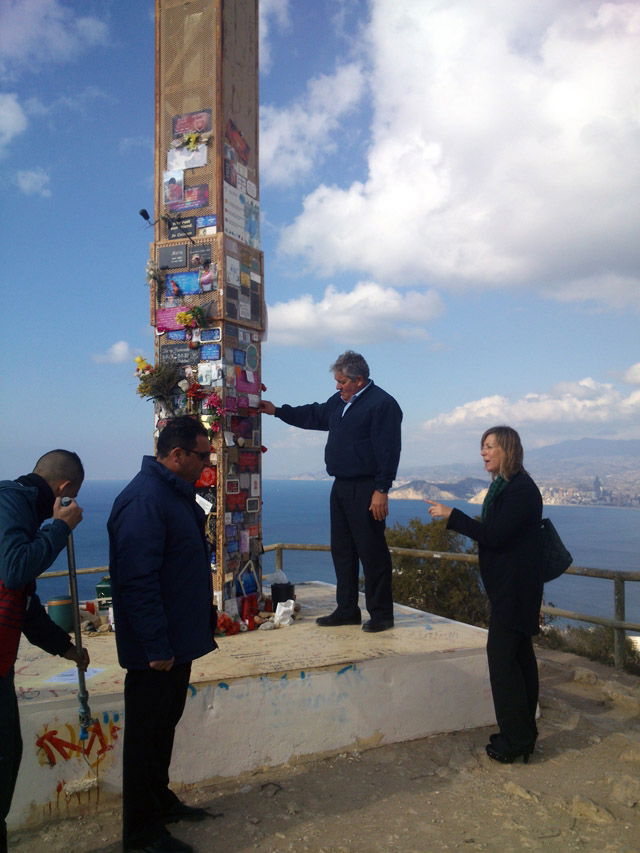 Tributes to departed loved ones left at the cross on the Sierra Helada overlooking Benidorm must go.
Relatives and friends have until the end of the month to take away the notes, photographs, flowers and candles they have attached to the cross or left around its base.  
Anything that remains by the end of the month will be removed by municipal workers and taken to the municipal store. The items can later be reclaimed from there but they will be disposed of after a 'prudent' interval, the town hall announced.
Once the site has been cleared notices will warn visitors of a ban on attaching anything to the cross or leaving objects round its base.
Foreign visitors and residents who have left tokens at the cross will be unaware of the town hall's decision.
"We realise that these reminders have sentimental value to many people," admitted Deputy Mayor Gema Amor.
Nevertheless, she continued, the town wanted to see the cross returned to its original state.
It was never intended to fulfil the function of a funeral monument, Amor explained, but was carried up on the shoulders of local men and erected at the highest point of the Sierra Helada to watch over the town.