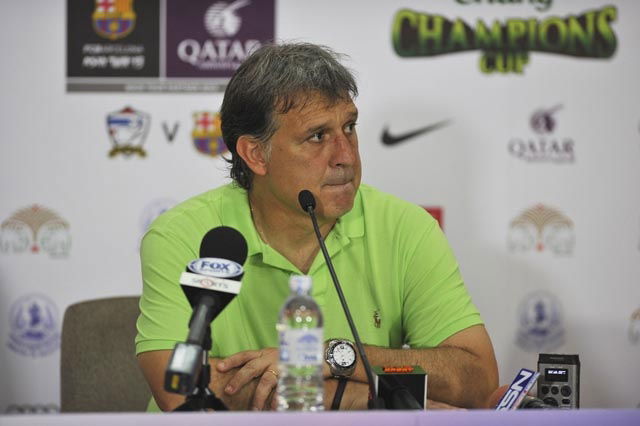 Barcelona vice-president Manel Arroyo has denied rumours that the club's manager, Gerardo Martino, has decided to leave the club at the end of the season.
According to Spanish television show Esport Club, Barca FC manager Martino, 51, is reported to have informed close colleagues of his desire to leave the Catalan club.
But Arroyo hit out at reports that Argentinean Martino was looking to leave.
He said: "It is completely false that Martino has said to any of his coaching team that he is leaving.
"He is focused on the challenges ahead with Barcelona. All three titles are still to play for."
Despite playing down talk of a possible departure Arroyo confirmed that there is a clause in Martino's contract to allow him to leave when the season is over, if "both parties" reach an agreement.
Martino was confirmed as Barcelona manager on July 22 last year. He has previously managed Paraguay's national team.
Barcelona is currently third place in the Primera Division table, four points behind first place Real Madrid, and second to Atletico.
Barcelona FC is due to play Real Madrid in the final of the Copa Del Rey.
The club is also still in with a chance of UEFA Champions League glory.