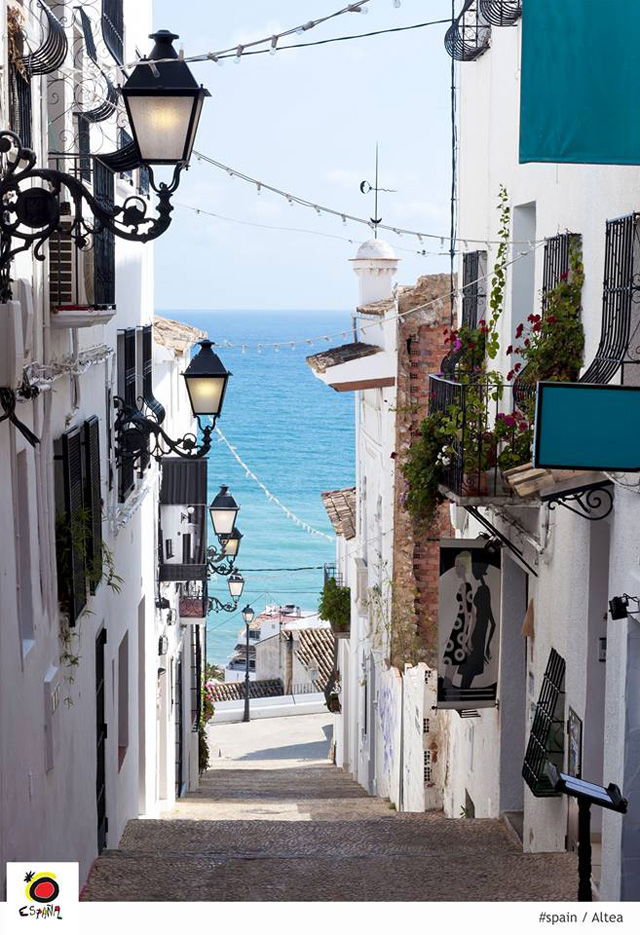 A Photo of Altea's old quarter is receiving a massive number of internet 'likes'.
"Doctors should prescribe wandering round Altea for stress relief," says the caption that accompanies the photo on Turespaña's Facebook page, 'See Spain'.
Within eight days the photo received 6,684 'likes' and was shared 1,031 times, Altea Town Hall announced.
Turespaña is the official organisation responsible for marketing Spain throughout the world.  "The impact of the photo reinforces the town hall's decision to focus on promoting the town via networking sites," said Altea's Tourism Councillor Vigela Lloret. 
"The VisitAltea project is the maximum expression of this campaign and is key to the town's tourist strategy."
The warm reception for the Altea photo is good news for the business owners, hoteliers, restaurateurs and Alteanos who between them "pamper and care for this beautiful town," Lloret said.