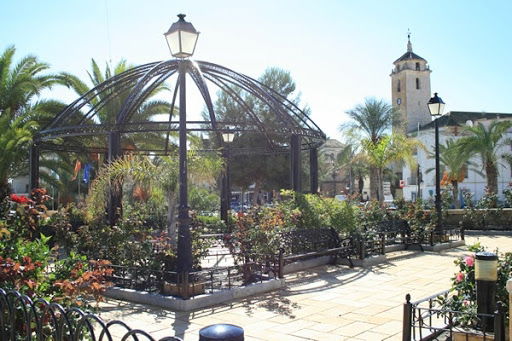 Albox will host its first ever 'Shopping Festival' during the weekend of April 5 and 6.
The Asociacion de Empresarios y Profesionales de Albox – Valle del Almanzora (AEPA) is preparing a whole host of activities for this weekend.
The main market area will be in the Albox High Street (Avenida Pio XII) and the adjoining street of Calle Ramon y Cajal.
AEPA also want to create an 'English Corner' in the market to bring together British and Spanish Culture.
The stall will be decorated with British memorabilia such as London taxis and buses and the famous phone booths.
AEPA are offering a 10 metre x 4 metre tent specifically for legal British Businesses. (There is no need to be a member of the AEPA).
Any legal business interested in having a stall has until March 26 to get in touch with the organisers.
Other activities throughout the weekend include a car show, situated in Calle Ramon y Cajal.
In addition, there will be a 'Gourmet Corner' where you can taste all kinds of typical products from the region such as sausages, olives, almonds and homemade ice cream, among others.
This space will pass through the two main streets with hostesses sharing some of the products on offer.
The entertainment will be provided by bands participating in a pioneering competition, which will have €1,500 in prize money for the musical groups that perform during the two days.
Music and sport will be featured, with a competitive paddle tournament to be played in a portable court which will be set up in the Fco Fenoy College, and also a football 7 tournament.
The organisation also has a thousand beers to be shared for free among the public who attend and purchase products from the stands of the trades.
 The president of AEPA, Martin Martos Cerdan explained that this year's shopping festival is an improvement on the old 'mercadillo de saldos' which at the beginning was very good but is now outdated.
Martin added:"What we want to do now is to mobilise the people of the Valley of Almanzora."
For this challenge, the president of the business group has called for all public administrations and the Junta, the Government and the town hall  to join together to make this first 'Albox Shopping Festival' a landmark event.