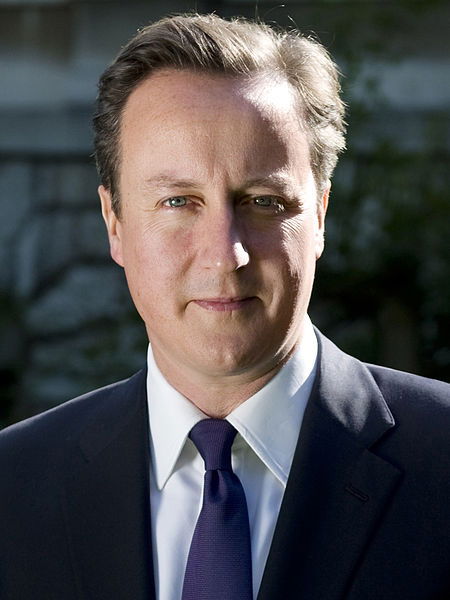 UK Prime Minister David Cameron warned yesterday of a 'United States of Europe'.
Cameron says Britain will be 'sucked into a United States of Europe' unless powers are clawed back from Brussels.
Cameron laid out seven targets for renegotiation of Britain's membership with the European Union including immigration controls and abolishing the 'ever closer union' principle.
The PM said public support for EU membership in Britain is now 'wafer thin' and argued that the status quo in Europe 'is not working'.
He promised to try to secure a better deal for the country – provided he wins next year's general election.
If the Conservatives win another term he says he'll hold an in-out referendum on Britain's membership in 2017.
The Prime Minister vowed to campaign to stay in the EU – if Brussels agrees to his new terms.
The list of negotiations includes stricter immigration controls, tougher rules on access to benefits, less red tape where businesses are concerned and freeing the police and courts from 'unnecessary interference' by the European Court of Human Rights.
Cameron said the principle of 'ever closer union' among EU member states, preserved in the European treaties, should be abolished because it is 'not right for Britain'.
The proposals coincide with a ComRes poll for the Independent on Sunday and Sunday Mirror, which indicates that Ukip will win the largest share of the vote (30%) in the European elections in May, with the Tories falling into third place with 21%.
Cameron's plan has met with criticism though.
Douglas Carswell, Conservative MP for Clacton, said: "John Major promised less red tape and talked about returning powers to national parliaments. Tony Blair talked about a more flexible Europe.
"For the past 20 years various prime ministers have promised these sorts of changes but they never happen. As someone campaigning for Britain's withdrawal, the vagueness and vacuousness of this argument makes it far easier for me."