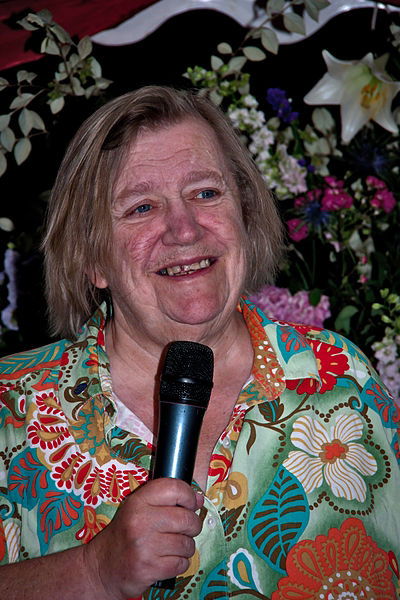 Fuengirola will be saddened by the death of Clarissa Dickson Wright, the TV cook who became famous as one of the Two Fat Ladies.
The hugely popular show, which aired on the BBC in 1996, saw the chef and her pal Jennifer Paterson travel the country on a Triumph Thunderbird motorcycle with sidecar.
Clarissa, 66, a frequent visitor to the Costa del Sol's Fuengirola, passed away at Edinburgh's Royal Infirmary on Saturday.
Clarissa's agents Heather Holden-Brown and Elly James said: "Loved dearly by her friends and many fans all over the world, Clarissa was utterly non-PC and fought for what she believed in, always, with no thought to her own personal cost.
"Her fun and laughter, extraordinary learning and intelligence, will be missed always, by so many of us."
Dickson Wright began cooking after her career as a barrister was brought to an end by her alcoholism. The TV star had been teetotal for almost 27 years before her death.
Up until just last year she was the youngest woman ever to be called to the Bar, after she passed her exams aged 21.
TV producer Patricia Llewellyn discovered Clarissa working in an Edinburgh cookery bookshop and decided to introduce her to quirky Paterson, who said she had never had a cookery lesson in her life.
In the show, the two women travelled the country on a Triumph Thunderbird motorcycle driven by Paterson, with Dickson Wright in the sidecar, and made it their mission to prepare meals from scratch for members of the public.
Spokeswoman Ms James said Dickson Wright "hadn't been well for a little while" and had been in hospital since the beginning of the year. Co-star Paterson died from cancer in July 1999.