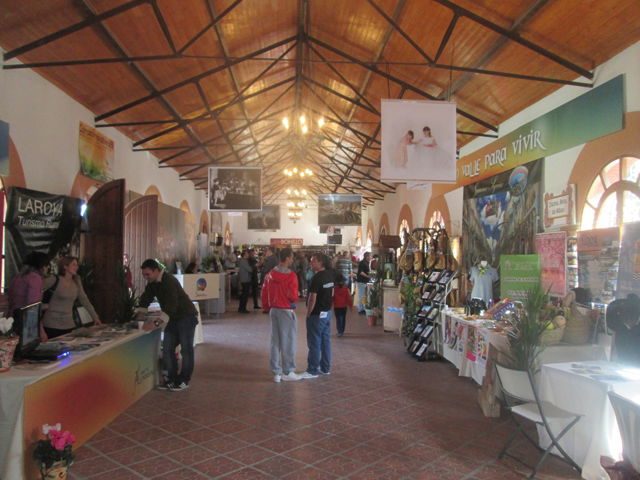 The town of Zurgena was the meeting point for tourism professionals at the weekend. 
The first Almanzora Valley Tourism Fair offered the opportunity to hundreds of visitors to get to know the products and leisure activities of the many individuals and businesses in the valley.
The fair was held inside the Renfe building in La Alfoquia and the many stalls offered a variety of products from the Almanzora Valley.
Inside the building a range of different food products from sausages and hams to bread, cakes and wines and beer, was on offer.
Artisans from the valley didn't miss the opportunity to show off their products including marble and pottery.
There was representation from several town halls and rural hotels, giving visitors the chance to learn a lot more about what is on offer in the Almanzora Valley.
At the opening, the mayor of Zurgena, Luis Diaz, thanked the attendees and gave notice of the work being done to create a railway museum, calling for support from the government.
Delegate for Tourism, Encarna Caparros, highlighted the 'commitment' of the Junta de Andalucia regional government to restart work on the Almanzora motorway, of great importance to the development of sectors including tourism.
President of the Mancomunidad, Antonio Salas, was confident that this first show had sown the seed for future editions. Finally, Head of Tourism for Zurgena, Sampo Penttila, stressed the need for collaboration between the government and businesses; a necessary collaboration for this first tourism fair to move the valley forward.