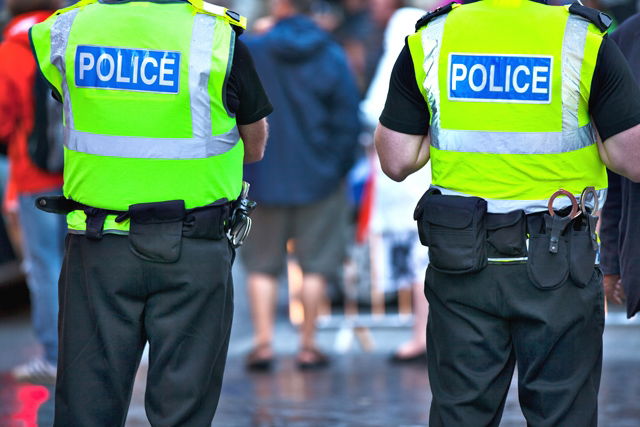 They're still at it, aren't they? Muslim extremists still trying to undermine our customs and culture by targeting our most vulnerable – namely our children.
Every week we read or hear of some action taken in various schools in the UK. Not allowed to fly the British flag, pork banned from menus. Halal meat being insisted on, and even male/ female segregation. This latest offering is even more sinister as it emanated from one of their own. The Muslim headmistress who was ousted in a smear campaign concocted by Islamic extremists, simply because she was considered too moderate. So much for integration.
Why don't these people, who appear to want to live a completely different existence to the country that's hosting them, simply gather up their thobes and burka's and make off for countries whose climate not only suits their attire, but will automatically provide them with all the ethnic opportunities they appear so desperately to desire?
There is only one final outcome to their efforts.The British will never surrender their culture and customs to these people. If it continues unabated it will lead to war in the streets. Have no doubt about this. After horrendous loss of life and destruction of vast swathes of our infrastructure, the British will win, and they will rid themselves of these fanatics.
It is disgraceful that while successive governments continue to bury their heads in the sand and appease these people the average British Joe has to simply wait and worry until it all kicks off. There are already no go areas where our police are afraid to enter and which operate under Sharia law; a situation that was so 'out there' some short years ago it was scoffed at by a number of our esteemed leaders. What do they think is actually going on in these areas? Well I'll tell you, none of 'em are planning to celebrate British cultural successes or events.
How can we allow these areas to exist in our towns and cities? They are an affront to any citizen who has ancestors who fought and died to preserve our unique culture and democracy. Let's just hope the British secret services have infiltrated them all enough to give fair warning before the Halal manure finally hits the fan.
I don't often use this column for personal comments but would like to make an exception this week to wish a dear friend Jill Bertorelli many happy 70th returns. So sorry I couldn't be there. Understand you looked like a million dollars. Will definitely try and make the 71st.
And while we're at it, just had it confirmed that my little David will be representing Spain in the up and coming European Karate championships in April. How's that for integration!
Keep the Faith.
Love Leapy.  Leapylee2002@gmail.com