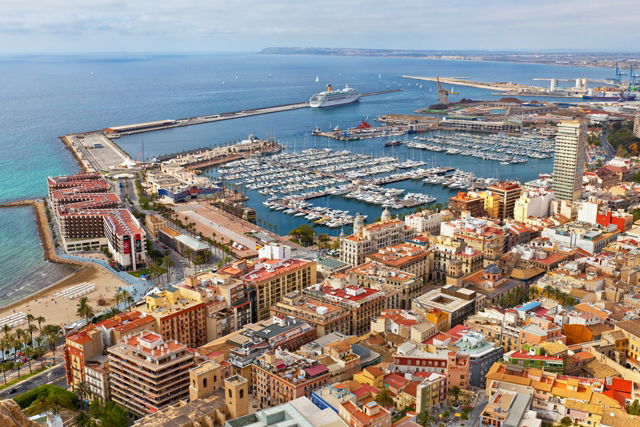 A new rail project has been proposed to unite Alicante-Elche Airport and the port of Alicante to the AVE high-speed train.
The plans are a step closer to the Mediterranean Corridor with Mayor Sonia Castedo saying the design of a railway line by the airport and port will be connected with the Mediterranean Corridor and AVE station.
This, in turn, would free the seafront road of Agua Amarga, a black spot on the coast south of the city, which has seen numerous deaths occur with people trying to cross the railway line.
Castedo said following initial analysis there is no trace of any urban problems with the line planning to be run in an area where there are no buildings or planned construction.
President of Alicante's Port Authority, Joaquin Ripoll, said the rail option would benefit the entire freight traffic along the Mediterranean Corridor between Alicante and Murcia, connecting to the French border.
The port has had no rail connection since 2011 after the government prioritised the completion of the AVE, failing to complete 200 metres of track.