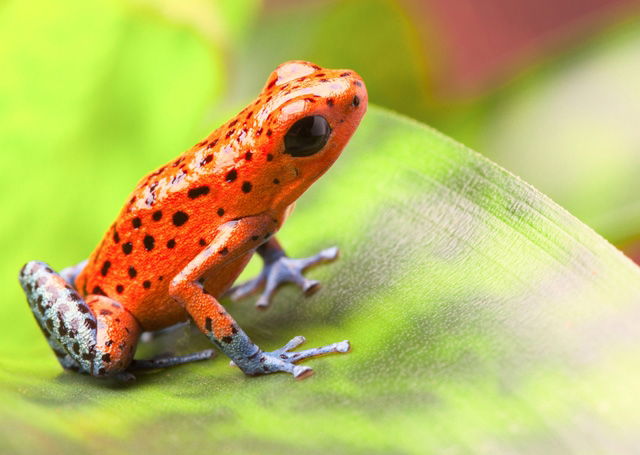 It turns out that the saying 'so angry I'm seeing red' really is true.
We human beings really do see red when we're annoyed – and it's because our ancestors linked the colour with danger.
A recent study by North Dakota State University, published in the Journal of Personality, showed that angry people are more likely to 'see' red when shown a series of images.
In the study a group of people completed three tests to determine the link between personality, hostility and colours.
Those who displayed signs of aggression were more likely to choose the colour in a series of pictures that were part red and part blue.
Those with hostile personalities also have higher chance of picking the colour red over other shades.
Scientists say that the connection between anger and red may stem from our hunter-gatherer ancestors, who linked the colour with danger.
Our ancestors looked out for red while hunting as a way of avoiding poisonous plants, dangerous insects and other potentially lethal threats.
The colour also has a number of other links with hostility: people flush red in the face when they are angry, while testosterone is responsible for red colours in several species. 
The researchers found that "A core take-home message from this research is that colour can convey psychological meaning and, therefore, is not merely a matter of aesthetics."
In 2011, a study found that the colour's association with danger might have a positive effect – it could make us faster and powerful.
Researchers found that our brains are programmed to tell our bodies to flee when faced by someone 'turning red' with anger – meaning we are given a huge energy burst.
Those researchers said: "Red enhances our physical reactions because it is seen as a danger cue.
"Humans flush when they are angry or preparing for attack. People are acutely aware of such reddening in others and its implications."