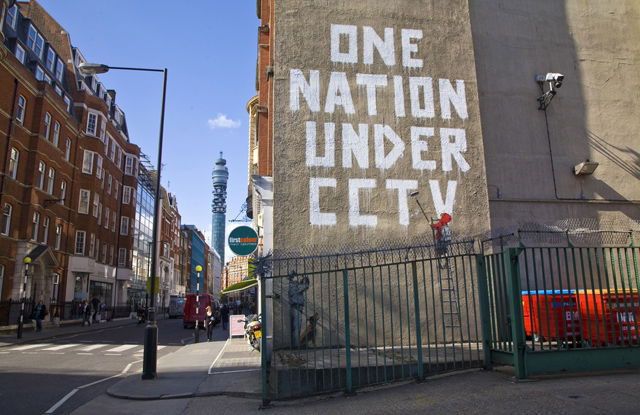 Pop sensation Justin Bieber, 20, recently revealed as the 'most overexposed celebrity' in a Forbes poll, has got himself a new tattoo.  
Bieber, who already has a selection of body art, chose to get Banksy's 'Balloon Girl' inked on his arm after a late night recording session on Wednesday. 
Elusive street artist Banksy usually has a democratic approach as to who uses his work… but not this time.
Just hours after news of the tat hit the press a Facebook page allegedly belonging to Banksy responded to the news, posting an image of the singer and his new body art, with the caption 'Controversial'.
Banksy fans joked that Bieber's arm should be cut off while others wanted the Baby singer to be sued under copyright laws. 
The anonymous artist, who commands millions for his iconic guerrilla art, first hit the headlines in 2002, after his graffiti art work appeared in London. 
Justin's use of the Banksy image comes just after the street artist redesigned his little girl holding a balloon, giving her a headscarf in order to symbolise a Syrian refugee.
Bieber explained the significance of his new ink, captioning a photo he shared online: 'Don't let your dreams float away.'
Banksy's redesign is to mark the third anniversary of the start of the on-going Syrian civil war. The image is being projected in LED on buildings during 30 vigils held around the world by #withSyria to draw attention to what has been described as one of the worst humanitarian crises in recent history.