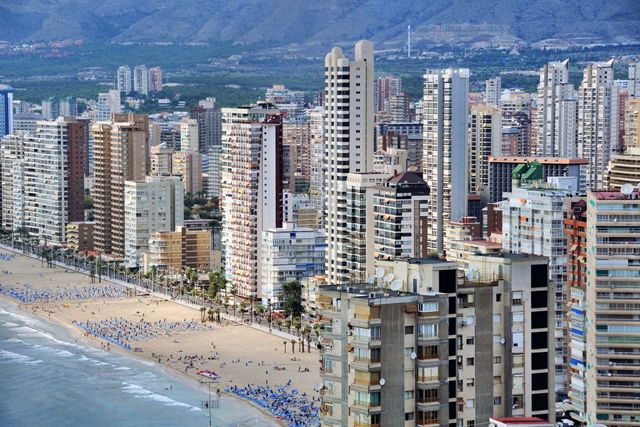 Benidorm had a record 531,000 overnight stays in January.
The resort's 67.4% occupancy outstripped Madrid's 53% and Barcelona's 45.5%.
But the low season lived up to its name as regards earnings, said the Hosbec hoteliers' association.
Benidorm's four-star hotels received a daily average of €29.3 per room during January, falling to €21.3 per room for three-star hotels.  Both were below the national average of €39.5 per room for four-star hotels and €24.1 for three-star.
Benidorm's always-reasonable hotel prices are part of the problem, Hosbec sources said.   These are even more reduced during the off-season, unlike traditional winter destinations like the Canary Islands where prices can be maintained.