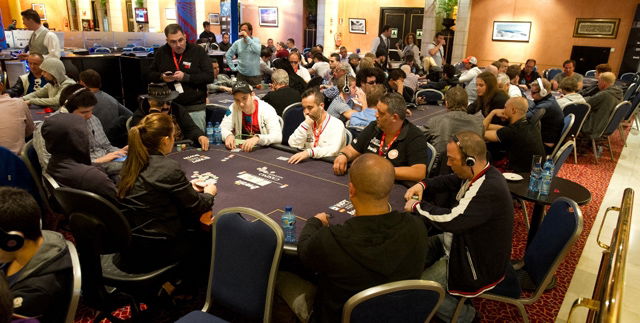 The Marbella Poker Festival is coming to Marbella on April 4-17 with two special tournaments: the bwin.es World Poker Tour Bwin.es and The Grand Live.
Casino Marbella is excited to be hosting The World Poker Tour for one of its main events for the third time as the most important poker players in Europe prepare to gather in the same room, joining with an estimated 1,000 players with six Cash Game tables available every night.

World Poker Tour (WPT Bwin.es)
The WPT Bwin.es will be on April 10-11 (day 1A and 1B with a buy-in up to €550).
This is the perfect choice to play with the usual standards of quality and a new advantage: a lower buy-in.
However, satellites of all kinds will be held at several prices, freeze out and re-buys.
Anyone will stay out.
First satellites will start on Friday, April 4.
Side events of different kinds in addition to Cash Game will be hosted every day so that players can enjoy several options to play.
The most important side event will be one with €1,500 buy-in on April 12-13.

The Grand Live
The Grand Live will start April 13 with a first satellite offering several side events and €1,100 main event on Monday, April 14.
The other tournaments offer a lower buy-in between €100 and €200 until April 17, the final day.

Big names
Last year's Marbella Poker Festival hosted some of the most prestigious poker names in the world, including James Dempsey, WPT and WSOP winner; James Akenhead, final table at WSOP; and Elisabeth Hille, 11th place at WSOP 2012.
The most important Spanish poker players came too, including Leo Margets, Poker Stars team-pro; Jordi Alekhine, Tomeu Gomila 'Amatos' and Juan Maceiras.
For more info
All info, dates, registrations, hotels and dress code is on the website: http://www.casinomarbella.com/proximos-torneos.html
Get very useful and contact info on Facebook also: https://www.facebook.com/casinomarbella
Casino Marbella
Hotel H10, Andalucia Plaza
29660 Puerto Banus, Marbella
952 814 000