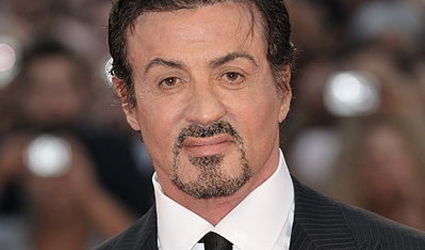 A Broadway musical based on the 1976 Oscar-winning film Rocky has made its debut.
Sylvester Stallone, who took 14 years to bring the story to the stage, joined the cast on the red carpet on Thursday night.
Stallone said: "It's so typical of Rocky that everything is just uphill, it's a battle, it's always difficult. But that's what makes these victories so much more rewarding."
The show¸ complete with a 16-minute fight climax in a full-size boxing ring, survived its first bout with New York critics after its opening night.
While the fight scene was a smash, receiving praise in a great many reviews, The New York Times said the directors have "gone overboard in capitalising on this legend".
The show first opened in Hamburg, Germany, in 2012. It follows the story of amateur boxer Rocky Balboa who is to fight heavy weight champ Apollo Creed. As he begins to train for the fight as the underdog, he falls in love with friend's sister Adrian.
On first inspection the boxing classic may not appear to lend itself to singing and dancing but the star said he always thought the characters were very musical.
"When I was writing it I used to think about these like Marty (Martin Scorsese) and Mean Streets and West Side Story. And I always saw them as kind of poetic street characters. You know what I mean, so I thought this would be a natural – but no one else did."
At the after party, actor Andy Karl, who plays Rocky in the show, said he tried to make the character his own, with a few touches from Stallone's film portrayal.
"I think everybody in the world thinks Rocky is an actual living character. So from an actor's point of view I just sort of took it at that. I was like, I'm going to play this historical figure. So yes, I emulate some of those things that he does with the movie because it's been happening through six films and probably more after this. So I emulate some of the characteristics he had with the character. But I also know that I need to play it honestly." he said.
The production reportedly cost an extravagant $16.5million.