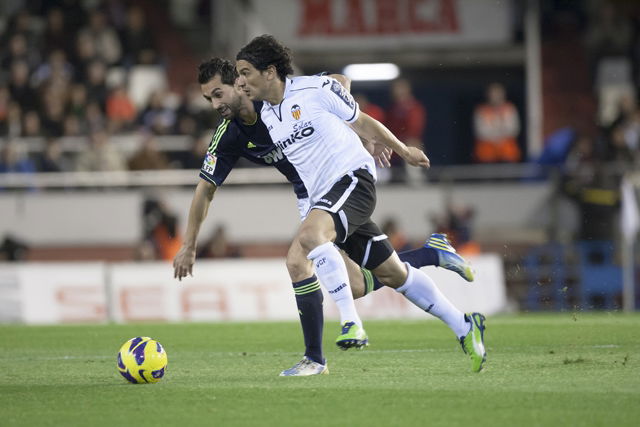 Spanish and Real Madrid defender Alvaro Arbeloa is facing a race to be fit for the World Cup.
The right back, a regular inthe national teamhas been told he will be out for six to eight weeks with a knee injury.
The 31-year-old hurt his right knee in the match against local rivals Atletico Madrid on March 2. He missed the next match as a precaution, but has now found that the injury is worse than first thought.
The ex-Liverpool player may recover from the injury in time for the June World Cup tournament being held in Brazil, but whether he will be physically fit enough to participate is another question.
The Spanish football season finishes on May 18, while Spain start their World Cup campaign on June 13 against the Netherlands.
"It is worse than first thought, but if everything goes well, I'll be out for six-to-eight weeks," said Arbeloa.
"Hopefully I'll be back in time to play in the Champions League final if Real make it and the World Cup if I'm picked."