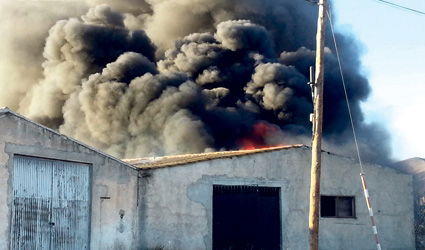 THE Guardia Civil came to the rescue of a 10-year-old child who was found 'alone and confused' after abandoning a shed in which a fire had started.
The agents received notice of a fire at a farm located in the hamlet of Los Menas, Huercal-Overa. Once the patrol service arrived, they found an old chicken farm with a group of people inside.
Once the firemen had put out the blaze they confirmed that there was no one inside the building. After locating one of the two children reported missing at her home, the agents scoured the area for the other, who was later found four miles from the incident.