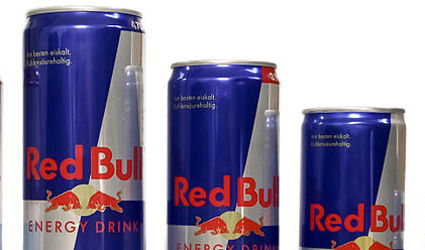 After a two hour Jägerbomb and Red Bull cocktail drinking session Jayde Dinsdale, 18, suffered three heart attacks and had to be put into a coma.
Student Jayde Dinsdale, who spent three weeks in hospital, was lucky to be alive following her ordeal.
The teen drank ten cocktails of the spirit Jägermeister and energy drink Red Bull while on a night out where the drinks were on offer at 2 for 1.
Hours after the binge the teenager collapsed in the bathroom at home. Her life was saved by her father Darryl, 38, who performed CPR that he learnt from TV adverts starring Vinnie Jones.
Jayde, who spent over 50 hours in a medically induced coma, thinks the caffeine in the energy drinks was to blame and wants more limitations on the number that can be accessed in one go.
She said: 'I hope people will think twice about drinking energy drinks. They could be deadly.'
The Tourism and Travel student spent two hours at a club on her night out last month. It was while chatting to her mother Natalie as she washed her face the next morning that she collapsed.
Her mother, 38, said: 'Her pulse was very faint and she started to go purple. She was dead on the bathroom floor. It's a miracle that Jayde is still with us.'
Jayde, who now has a defibrillator fitted to restart her heart if it fails again, had two more heart attacks at Yeovil Hospital, where she spent three weeks in recovery.
It seems that the caffeine kicked in after the effects of the alcohol, which slows down the heart, wore off.
Energy drinks have previously been linked to worrying health problems in youngsters, including the death of Joshua Merrick, 19, from Manchester, last year.
Red Bull has previously insisted that a can of their product only contains the same caffeine as a cup of coffee.