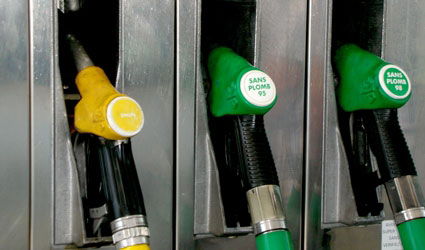 THE Spanish government has been ordered to return the €13 billion it raised between 2002 and 2011 from a tax on fuels to finance the health system.
The European Court of Justice (ECJ) demanded it after ruling that the tax, known as 'centimo sanitario' (health cent), was illegal.
The tax was introduced in 2002 to help the Spanish regions finance the back the newly-transferred competences in the field of health.
In January 2013, the tax was integrated into the excise duty on mineral oils to comply with the European Union law.
The ECJ declared the tax illegal arguing it didn't have a specific purpose, and therefore going against EU legislation.
According to the court, the fact that the revenue from the tax had to be allocated to covering health expenditure was a matter of budget organisation, and not sufficient for it to be considered as specific.
The court added that for it to be legal, the health cent tax would have had to be directed at protecting health and environment as a result of the damage caused by fossil fuels.
The case arose after a haulage company from Cataluña filed a complaint against the tax to its regional High Court.
The company argued it had paid €45,632.38 in respect of the tax from 2005 to 2008.
The Catalan High Court asked the ECJ whether the health cent was compatible with the EU legislation, to which it replied declaring it illegal.
The ECJ also rejected a petition by both the Spanish and Catalan governments to limit the effects of the ruling, considering they didn't act in good faith for maintaining the tax into force for 10 years.