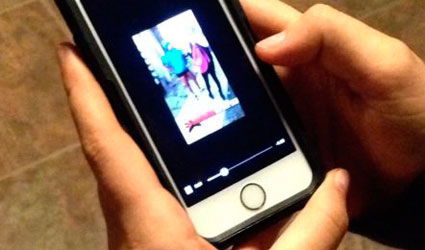 A shocking video of a 14-year-old girl beating up a classmate went viral shortly after being posted on Facebook
Events took place outside a high school in the Catalan city of Sabadell on February 26th.
The aggressor, as the video shows, repeatedly punched and kicked the other girl in her face and head for over a minute. Other students stood by without intervening, one of them filming the video which caused controversy across Spain after being widely shared on social media sites.
 "Happy slapping"
Happy slapping is a phenomena that orginated in the UK in which one person or more attack a victim for the purpose of filming the assault (usually with a mobile phone). Though the term usually refers to relatively minor acts of violence such as hitting or slapping the victim, more serious crimes such have been classified as "happy slapping".
The victim, who suffered numerous concussions, has filed a complaint at her local police station.
According to Catalan daily El Periodico, the aggressor posted the following message on her Facebook after the video went viral: "I'm fed up of people sticking their noses in my business, I hit her because I had good reason to and she should get on her knees."
The attacker had recently been transferred from another school for similar reasons of misconduct. She has been suspended indefinitely.