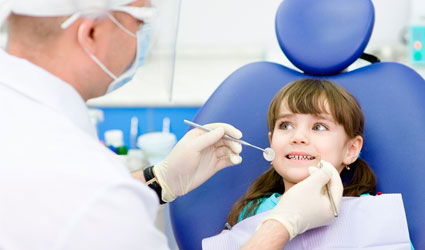 WHEN Howard and Vanessa opened the doors of the new Santa Ponsa Dental Practice last August, they could not have dreamed of the welcome that they received from both the local and expat communities.  "We have been overwhelmed by the response we have had," said practice owner Howard "and we most certainly never imagined we would be treating the number of nationalities that have come through our door, it has been marvellous!" 
Having trained in Cardiff, Howard has brought with him a wealth of knowledge and experience to Mallorca.  After owing and running a successful practice in the South West of the UK for the last ten years, he is rapidly gaining an extensive list of new satisfied patients here in Mallorca.  His honest, friendly, professional manner is gaining him respect and a steady stream of new patients coming via recommendations from other new happy clients.  "We realised very early on that new businesses here flourish by word of mouth advertising, which for me is always the best kind!" As a result of his attention to detail and continuing strive for perfection, Howard is delighted with the positive responses that are being posted both on their Facebook page and website. "One patient's first words on meeting me were " I hear you don't hurt!"  What a fabulous comment to say to a dentist.  A bigger compliment I am not sure I have heard!"
Certainly, Mallorca is a melting pot of united nations and to be able to communicate at times complicated dental procedures is a challenge that Howard and the team have been quick to embrace.  "Explaining everything thoroughly enables the patient to feel confident and content that they are being provided with the best possible treatment and we will always make the time to do this. It's all about informed choice."
Now, with the added bonus of a Polish speaking Dentist and a German and Italian speaking receptionist, Santa Ponsa Dental Practice is rapidly establishing itself as a centre for excellence, quality and diversity. 
With special offers on Cerec (one stop crowns) and two for one teeth whitening, come along and see how our professional and friendly team can help you love your smile!
We look forward to seeing you.
The team