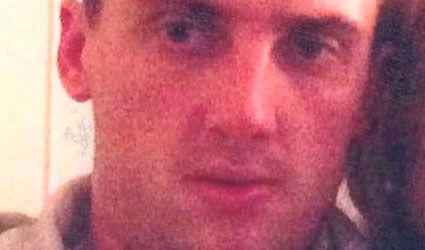 Francis Brennan, 25, is believed to have been kidnapped by fake police officers. He was last seen in Alicante on January 24 when he was stopped in his car by several men posing as police officers.
Now Spanish authorities believe the fugitive has been taken against his will. Mr Brennan fled the UK for Spain ahead of a sentencing date last October for an assault he committed in the Thames Valley area in 2012.
His parents are devastated and said: "We got a call from one of his friends and his girlfriend back in January to say that Francis had been arrested on January 24 but we later learnt from the Spanish authorities that this was not the case and that he had been taken against his will."
His girlfriend, Sophie Staunton, went out to Javea, Alicante, in December to persuade him to return home before he went missing a month later. When he left he told his parents he would be home after Christmas.
Over four months later and he has not returned.
Detective Superintendent Richie Carr, of Merseyside Police, said authorities are now worried for his safety following his disappearance.
"We do however believe he has been taken against his will and we and his family are hopeful that someone in the criminal fraternity here in Merseyside has information that could help bring about the safe return of Francis."
 "We are pleading with anyone out there who knows what has happened to please speak up, please come forward and share that information with the police or Crimestoppers so we can get our son back safe."
 Anyone with information can call Merseyside Police on 0151 777 8520 or alternatively Crimestoppers anonymously on 0800 555 111.