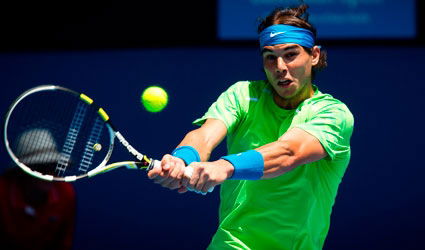 Tennis champion Rafael Nadal will be awarded an honorary degree from the University of the Balearic Islands (UIB) in the recognition his sportsmanship and athletic prowess. 
Nadal's hometown is in Manacor, a town in the Balearic Island of Mallorca. According to UIB he is "one of the greatest athletes of all time". His "consistency, spirit and sacrifice" but also his "human side" are among the many reasons why the University chose to grant him the honor.
The 13-time Grand Slam Champion says he is "delighted" to be given such a prestigious distinction form the University.
The star tennis player who won a record eight French Open titles is known for his determination in the face of adversity. He proved this by getting back his title of world's number one tennis player after a knee injury that forced him to drop out of Wimbledon on the first round of matches and miss the London Olympics 2012.
 The ATP world number one, who is currently in California for the Indian Wells tournament is  which begins today. He has won a Prince of Asturias Prize for sporting achievement, and is among the nominees for Best Sportsman at the Laureus Awards.