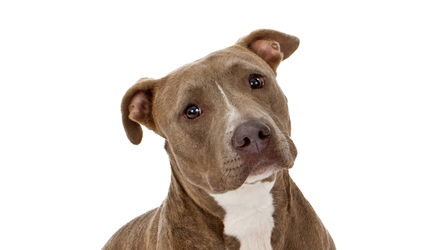 Man ignores repeated pleas from neighbours to stop having sex with his pit bull terrier
A man from Tampa, Florida, has been arrested for having sex with his pet dog.   
Neighbours phoned the police after allegedly witnessing the man having intercourse with a pit bull terrier in his back garden.
Reports indicate that this was not the first time that neighbours had called the police for the same situation. Sources say that the man had been asked to stop what he was doing on a number of occasions.
On arrival police arrested the man for aggravated animal cruelty and sexual activity with an animal. There was also a firearms felony charge.
Hillsborough County Animal Services are said to have removed eight pit bulls from the man´s property.
Although officially banned in the UK, many American states still allow pit bull terriers.
The man was released from jail yesterday on a $17,500 (£10,500) bail bond.
Incidentally, Florida is also home to rapper Armando Pérez, who goes by the stage name Pitbull.