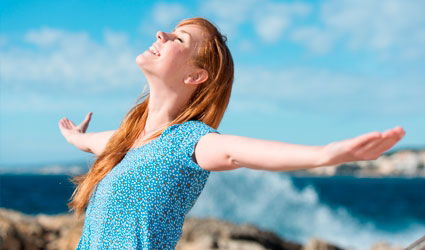 International Women's Day will be marked across Spain as in many parts of the rest of the world on Saturday
Celebrations range from general celebration of respect, appreciation and love towards women to celebration of their economic, political, and social achievements.
International Women's Day was first observed as a popular event after 1977 when the United Nations invited member states to proclaim March 8 as the UN Day for women's rights and world peace. The UN theme for International Women's Day 2014 is "Equality for Women is Progress for All".
In Spain, only 29 per cent of women claim to pay daily attention to their eating habits, exercise and getting plenty of rest. According to a study by the Rey Juan Carlos I University and the DKV group carried out amongst women aged between 18 and 65, 7 per cent of women say that they take practically no care of themselves.
Those who have a most health lifestyle are reportedly women in Navarra (40 per cent) and Valencia (34.8 per cent), while those who take the least care are in Murcia (23.9 per cent).
What women care most about is hygiene (82 per cent) and sleep (32 per cent), while 64 per cent admit that they should eat more carefully. Fifty-seven per cent eat fruit every day and only 46 per cent eat vegetables every day.
Despite this, 60 per cent of women who took part in the survey claim to feel well. 
International Women's Day Awards
IN recognition of International Women's Day, Torrevieja is hosting their annual women's awards on Saturday at the Municipal Theatre.
Three awards will be given out on the evening. Fina Sanchéz, former president of the local Red Cross and Rotary Club Torrevieja is to receive the 'Tribute to Women 2014' award in recognition of her humanitarian work and efforts to help women struggling to get by.
The 'Professional and Personal History 2014 award goes Maria del Carmen Sirvent, owner of Sirvent fashion and accessories and 'Female Entrepreneurship 2014' is awarded to Lucrecia Botella, owner of the Dental Institute Lucrecia Botella.
Judges included Torrevieja's Mayor, Welfare and Equality Councillor along with the Presidents of the Housewives Association and the Association of Widows of Torrevieja.