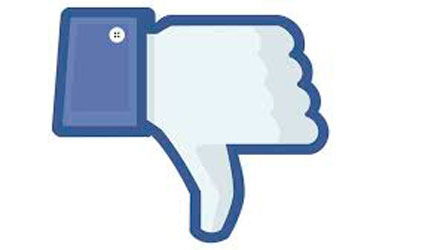 The former head of Gulliver Preparatory, a Miami Florida private school, lost an $80,000 discrimination settlement after his daughter breached the terms of a confidential agreement when she used social media to brag about it.
"Mama and Papa Snay won the case against Gulliver, Gulliver is now officially paying for my vacation to Europe this summer. SUCK IT". Dana Fray shared this update with her 1,200 Facebook friends.
Probably considered as the most expensive Facebook status in history, the post was seen by former and current Gulliver students and inevitably made its way back to the school's attorneys. 
The case began in 2010 when Patrick Snay,69, claimed age discrimation when Gulliver declined to renew Snay's contract following years of employment.
Gulliver settled the case in November of 2011 and agreed to pay checks of $10,000 in back wages, another $60,000 to Snay's attorneys, and an $80,000 (€58,176) settlement to Snay. The terms hinged on a confidentiality agreement that according to Wells required Snay and his wife to keep the "terms and existence" of the agreement private.
Snay, however, immediately told his daughter that he'd settled and was happy with the results. He said in depositions that he and his wife knew they had to say something to their daughter because she suffered "psychological scars" from issues during her enrolment at the school and was aware that they were in mediation with Gulliver attorneys.
"We knew what the restrictions were, yet we needed to tell her something," he said.
It's unlikely that confiding in Dana Snay alone would have jeopardized the settlement, but having just graduated from Gulliver, she took to social media to brag about Gulliver's loss. It was this breach of confidentiality that proved costly.