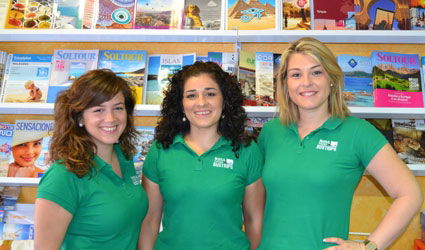 CHRISTMAS has long gone, New Year celebrations are over, so there is only one thing left now to look forward to, your short break or holiday away.
Whether your preferred choice is an all-inclusive family resort or a short city break, Viajes Rosa Tours can find you the perfect holiday.
Established in Quesada for over 14 years, they have helped thousands of customers of all nationalities enjoy time away with friends and family. They specialise in coach trips and have daily excursions across the Valencia and Murcia Region including trips to Benidorm, Altea, Alicante, Valencia and Cartagena. Offering excellent value for money, with English speaking guides, fully licensed and insured vehicles and numerous pick up points, many customers return time and time again.
This Spring they have a number of special fiesta and day trips available including the Aguilas Carnival on March 8, dressing of the virgin in Valencia on March 17 followed by the Valencia fallas on March 19. Lorca is available during Easter week and on May 2 there is the popular annual running of the horses event in Caravaca.
For people looking to escape for a bit longer, they have a number of eight and 15 day cruises available throughout the year, including a seven day Mediterranean cruise departing on October 18, all inclusive, plus transfers and port taxes costing from €495.
Rosa Tours is a fully legal and registered travel agents with access to worldwide hotels, flights and packages and can tailor make any holiday. They can also book and reserve flights on your behalf. Travel insurances can also be arranged.
For more information call 966 717 783 or 675 956 059 or visit the office, just through the arches in Quesada, opposite the petrol station and speak with one of the friendly staff who are always happy to help. Visit www.viajesrosatours.com or email info@viajesrosatours.com