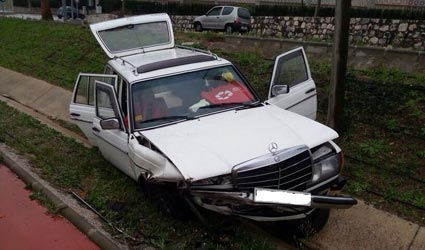 THE emergency services had to attend three traffic accidents in Alhaurin de la Torre, in which six people were slightly injured.
The first was on the MA-3300 when a vehicle left the road and the driver was trapped inside.
Ninety minutes later, a man had to be freed from his car by firemen, and the following day four people were injured in another accident within the town.