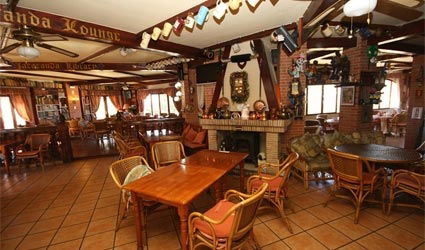 JACARANDA Restaurant Bar in Moraira is well known for its AKIRA Charity Saturday Auctions.
They are held every first and third Saturday of each month at 1.30pm with 'Auctioneer of the Year' Bob Gingell and his helpers Viv, Adrienne, Dave, Marg and Jeff.
Items are always wanted for their charity section. So why not go along at about 1pm and have a look around the items and find a table where there is a snack menu if you are feeling peckish.
The Jacaranda would like to thank everyone who has helped with the auction.
Telephone to book your items in on 965 743 292; the next auction is on Saturday (March 1)
All monies raised from the Jacaranda Auctions goes to AKIRA dog charity to help fund building new kennels.
Last year, the Jacaranda managed to raise enough money to build two kennels.
To find the Jacaranda coming from Moraira towards Teulada/Benitachell, and turning right at the roundabout just before MasyMas supermarket, and it is at the top of the hill 600 metres on the left. For reservations 965 743 292.