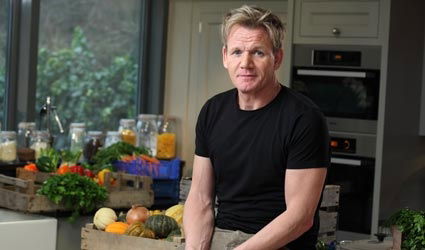 OPTOMEN TELEVISION is producing a brand new series to be set in Spain.
Gordon Ramsay is famous for his raging temper in the kitchen. 
His restaurants have been awarded with 16 Michelin stars.
He has filmed several TV series such as Hell's Kitchen and The F-Word.
He will be sharpening his knives and his tongue to help businesses in need.
Filming is due to begin in May and June and will be broadcast on Channel 4 later in the year.
The show's the BAFTA-winning producers are looking for restaurants, hotels and B&Bs in Spain who would like some help from Ramsay.
Series Producer Nicola Lloyd says "This series will see Gordon travel to Europe's holiday hotspots to help Brit-owned restaurants, hotels and B&Bs that are struggling to make ends meet."
If your business is in desperate need email restaurants@optomen.com with your phone number, details of your restaurant, and why you think you would be suitable for the show. Or call +44(0)203 227 5867