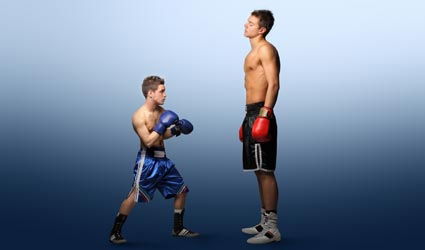 IN what lawyers call a landmark case, the UK High Court has found that Amazon, the world's biggest online retailer, has infringed the trademark of Lush, a cosmetics company owned by a husband-and-wife team from Poole, Dorset.
Lush, known for its colourful soaps and bath bombs, doesn't sell its products on Amazon. However, when users searched for "Lush" on Amazon's website, they found similar productsbut displayed as though they were made by Lush themselves. The argument was that this wasdeliberately misleading while Amazon, it's fair to assume, knew exactly what it was doing.
A bit like finding Maria Callas warbling away in Stringfellows, Lush finally succeeded where thousands of small businesses have failed followingits three-year David and Goliath legal battle with Amazon. And now it's using a new shower gel to mock Amazon UK boss, Christopher North.
Its new 'Christopher North' shower smoothie has been trademarked and described as "rich, thick and full of it." The product is especially recommended for those with a 'recent history of dry dull skin' and promises to flow 'straight to your fulfilment centre with its super saver delivery.'
Now, Lush is both a marvellousBritish manufacturing story and a marvellousBritish retailing story. And this victory amply demonstrates that you can't ride roughshod over brands that people have spent years of hard work building up.Good luck to it and to every other 'little guy' who's battling against these giants. Justice shouldn't be, but so often is, the preserve of the super rich.
As for Amazon, there are doubtless many who have stopped using it since therecent scandal over its tax avoidance schemesadversely affecting business in the UK. A situation not helped by the TV documentary shown last year about the working conditions for their temps, walking miles and miles and miles at a punishing rate to meet customer orders. Like ponies down mines. Heartless, cruel, ruthless.
The moral high ground to which many aspire is all well and good, but can so often turn intothat apocryphal slippery slope.For, when it comes to cost and convenience, who amongst us can say, hand on heart, we'd never buyanything anymore fromAmazon? Especially here in Spain – if there'ssimply no alternative … 
Nora Johnson's thrillers 'Retribution','Soul Stealer','The De Clerambault Code' (www.nora-johnson.com) available from Amazon in paperback/eBook (€0.89;£0.77) and iBookstore.Profits to Cudeca.