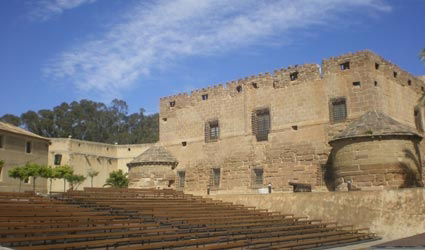 CUEVAS DEL ALMANZORA was a tropical mangrove forest with a unique ecosystem and still has very well preserved fossil remains of animals and plants from 2.5 million years ago.
Those are the findings of Valencian researcher Joaquin Ricardo Sendra.
The discovery was revealed at the 29th Conference of the Spanish Society of Paleontology in Cordoba, in October 2013 and forwarded to the Valencian newspaper Levante last week Sendra showed that in Cuevas there was a 'bay of 5 kilometres'.
This landform was nestled between the current Sierra de Almagro and Sierra Almagrera and formed a Pliocene sea enclosed on both sides."In the mangrove forests there lived  tropical fish, jellyfish and seals and it was the last tropical paradise of the Iberian peninsula, immediately before the outbreak of the glaciations and climate change that led to the arrival of the Quaternary period and profound changes in terrestrial and marine ecosystems,"as explained by the Valencian paleontologist. Rhinos, elephants and sabre-toothed tigers, instead of partridges and rabbits, inhabited Cuevas.
In short, another great treasure for the history and heritage of Cuevas, with the potential to give many more surprises as there is the intention to dig deeper.
Sendra began studying the remains found in the town twenty years ago, when he noticed materials appeared much more than they seemed during the construction of a motorway. From the study over two decades and analysis of roots, wood fragments, plants and even oysters, elements all in a fossil state, Sendra has established the existence of an entire ecosystem coming  at the end of the Tertiary period, in the so-called period of Pliocene.