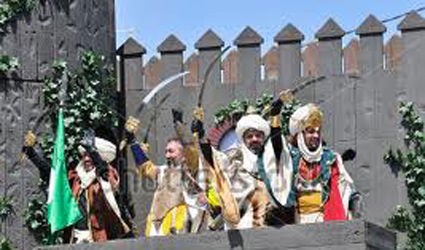 THE Municipality of Alcoy is considering the possibility of holding a referendum on the dates of the Moors and Christians fiestas on the European elections.
The Town Hall wants to clarify the dates and have a statement of opinion to fix the 2015 dates which in theory would have to be held on weekdays, but many prefer to locate and celebrate around the weekend.
Alcoy has sought answers from the Central Electoral Board that permits them to hold a legal referendum on the same day as the EU elections but they would not be able to use the same infrastructure. The Town Hall is now seeking further information as to whether they could downsize the number of polling stations and if they could share buildings but with different polling booths to reduce costs.