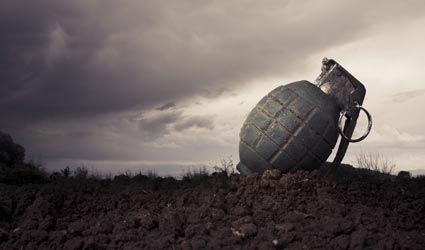 A grandfather was looking for buried treasures on farmland in Sampford Peverell, Devon with a metal detector when he spotted what he thought to be a silver ring sticking out of the dirt.
John Hill, 67, was surprised to find the ring was attached to the safety pin of a Second World War hand grenade.  As soon as he realised he shouted to his two grandsons, who had come to see what their grandfather had discovered, to run for cover.
He then placed the grenade carefully on the ground before running for cover himself.
A bomb disposal team was then called and the grenade detonated in a controlled explosion.