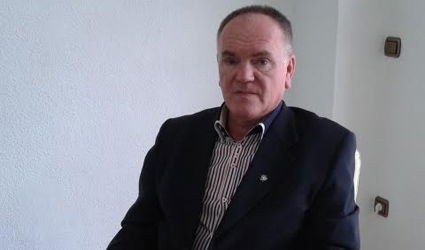 ITS business as usual in the Office for the Urbanisations in La Marina as Councillor Jeff Wiszniewski is accused of sexual harassment towards a former female employee.
Speaking to The Euro Weekly News, the Councillor says he "vehemently denies all allegations."
He said he was informed by Mayor Carlos Ramirez that the woman had approached him saying if Councillor Wiszniewski was to resign from office she would not take the case further, thus avoiding a 'scandal' within the government team: "As I completely deny the allegations, I saw this as a form of blackmail and informed the Mayor I was not going to resign."
Days later, the employee who has been on sick leave for several weeks, was made redundant from her 'advisor' role along with her brother and son as part of planned cuts within the Town Hall following the decree made by National Government for local government reforms. Jeff added: "We knew the cuts were to be made and I find it strange that when the time came to execute the government cuts, which would have seen her brother and her son being released from their posts, this allegation should come to the fore." Her brother and son also acted as her witnesses in making a denuncia to the police. The remaining advisor in the Office for the Urbanisations also gave a statement stating she never saw any acts of wrongdoing or behaviour which could be construed as sexual harassment.
The Councillor for Urbanisations says he has yet to be questioned by police and is seeking legal advice for attempts of defamation. "I have been shocked and taken aback by all of this but our priority remains the service we provide to our residents within the Office for Urbanisations."